About the Book:

When Sarah Carr's husband Jamie drowns, her young life is shattered and takes a turn that she never expected. Pregnant and now widowed, she reaches out to Jamie's family for help, but they are unwilling. Instead they devise a plan to have her kidnapped and taken to the Colonies to live a life of servitude. Sarah's new life in the Colonies finds her surrounded by a family's whirlwind of secrets, while she hopes the young doctor she loves with will bring her freedom.

About the Author:


Rita Gerlach writes inspirational historical fiction with a romantic bent, with unique settings in both America and England. She lives with her husband and two sons in a historical town nestled along the Catoctin Mountains amid Civil War battlefields and Revolutionary War outposts in central Maryland.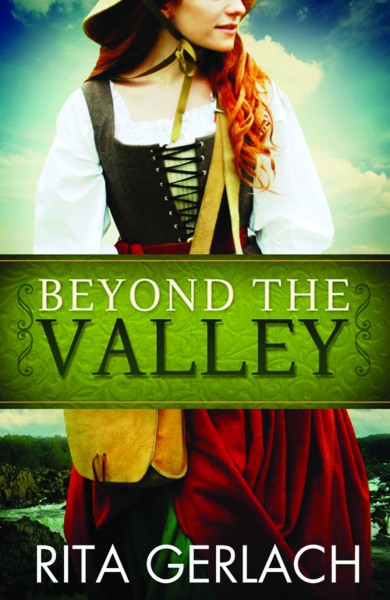 My Opinion:

This is the third book in the Daughters of the Potomac series from Ms. Gerlach. I reviewed the second book, Beside Two Rivers a bit ago. This tale of a woman kidnapped from England at the time of the American Revolution exposes the horrors of the indentured servant. Whether entering the servitude willingly or through force it was a horrible life for those who thought it would be a way out of their problems.

Sarah Carr is widowed and goes to the only family she has left – her husband's sister. She is not welcome there and her brother in law devises a plan to have her sent to the colonies as an indentured servant. Once there Sarah is forced to work off her passage fee and the cost of her purchase. Her first "owners" are not bad if one considers being owned acceptable. She has no freedom but at least her mistress is kind to her. That all changes and things go seriously downhill. We then enter the part of the book that describes all of the bad things that happen to Sarah as part of her servitude. One after the other after the other after the other. After the other.

Ninety percent of the book is basically a diary of the awful. She does have a man that loves her. She finds him pretty early in the book. Will love triumph? I'm not going to tell. Ms. Gerlach does write in a way to keep one reading but good heavens give a heroine a break. Was it really necessary to drag it on and on and on like this? If I weren't reviewing the book I probably would have stopped reading it.

Rating:
3.5

You can see the Beyond the Valley Tour Schedule

You can read my review of Beside Two Rivers

You can purchase Beyond the Valley on Amazon.com
You can purchase Beside Two Rivers on Amazon.com

The Giveaway:

I was sent an extra copy of Beyond the Valley so I am giving it away! How do you win? It's easy! Just hop on the Rafflecopter. Good luck everyone.

a Rafflecopter giveaway

Disclosure: I was sent a free copy (well two free copies) of Beyond the Valley for my honest review. I received no compensation for this post.